The sun's out, the sky's blue, summer's here, so it's time to view!
World-class poetry aside, with the sun shining bright and nature in bloom, the conditions are perfect for selling your home when it looks its best.
Capturing the essence of summer is a surefire way to win the hearts of buyers, and with forecasts for a long stretch of hot and balmy days in 2023, you can elevate every viewing with our expert tips on:
The all-important first impression.
Fresh and breezy viewings.
Organic and biophilic design.
The art of accessorising.
Styling gardens and balconies.
Whether your home is hitting the market for the first time or you want to refresh your marketing for a new summer push, everything you need for the brightest season for selling is right here.
SUMMER KERB APPEAL
It's such an old saying that you only get one chance to make a first impression, but it really rings true. A home that looks loved is a home that sells, so now's the time to: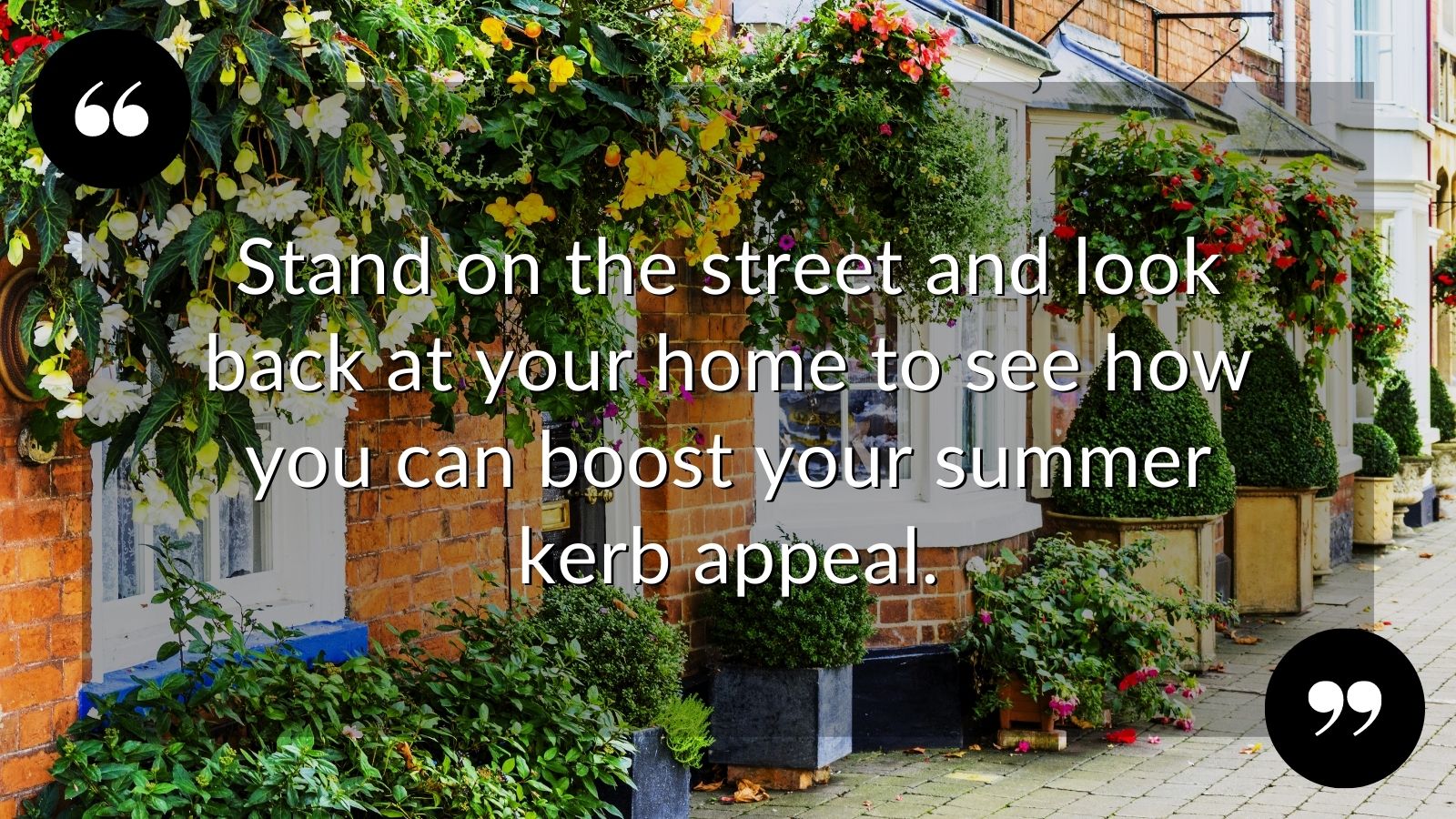 Clean window and door frames, redecorate flaky paintwork and treat your front door to polished brassware and a new summer shade.
Add seasonal colour with summer blooms like geraniums, marigolds, pansies and peonies in baskets or pots by your front door: a wonderful welcome for every viewer.
Trim overgrown hedges, jet wash pathways, and remove anything that doesn't belong. For bonus points for when the photographer arrives, hide your wheelie bins!
When buyers love what they see outside, it lifts their spirits and gives them comfort. So stand on the street and look back at your home with a critical eye: could your kerb appeal do with a boost?
FRESH SUMMER VIEWINGS
While summer gets buyers off the couch and out on viewings, the hotter days mean your home needs to look, feel and smell fresh so viewers stay for longer - think heavenly haven rather than a stuffy sauna.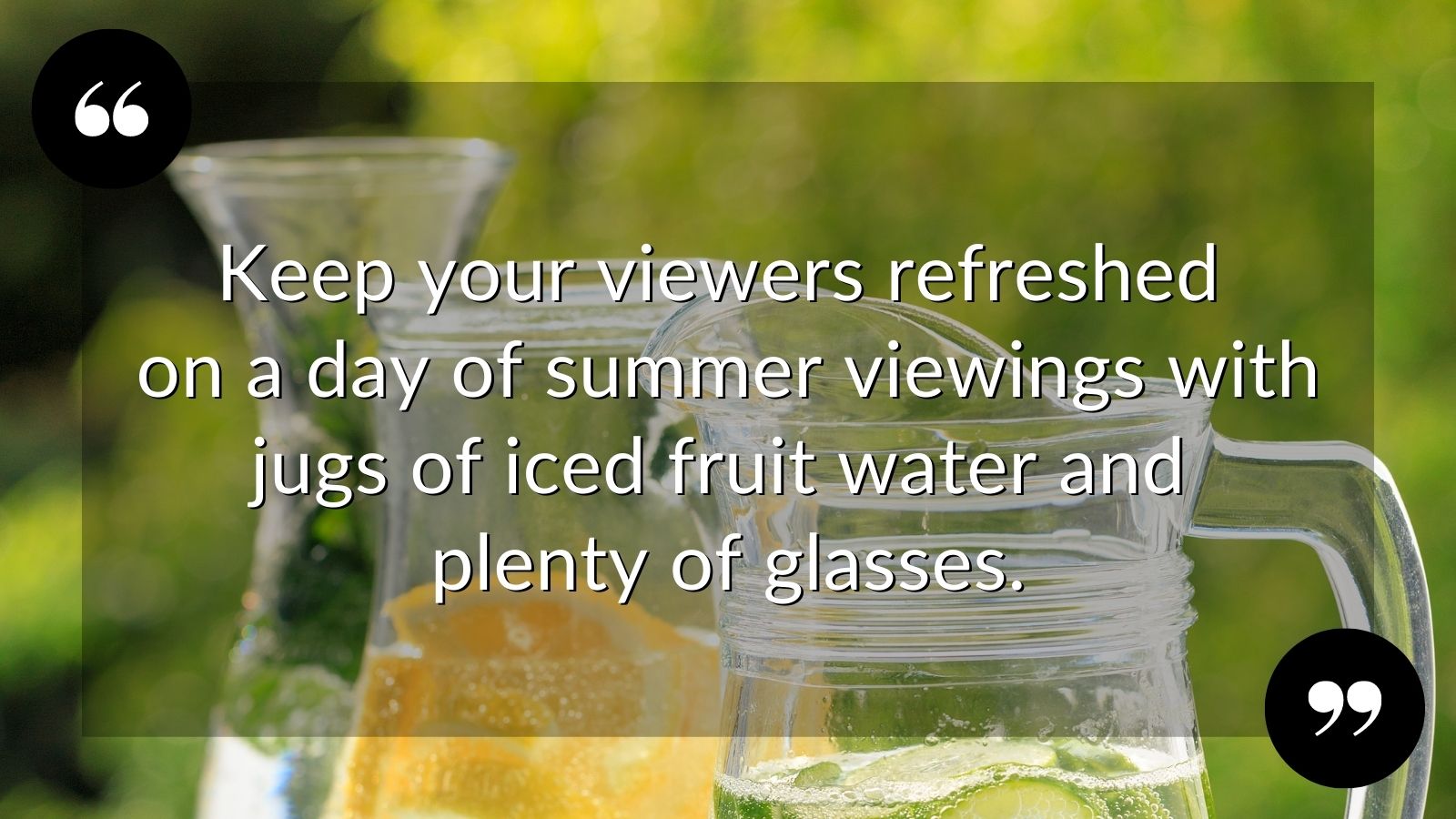 Remove winter shoes, coats and scarves from your hallway hooks to lighten the load and increase the sense of space.
Harness the sunshine with sparkling-clean windows that let the light flood in, and keep your blinds and curtains fully open to expose as much glass as possible.
Ventilate daily with windows locked securely ajar to keep a gentle circulation of air, and leave all internal doors open for a natural feeling of flow.
Dust your surfaces regularly, declutter busy shelves, empty out overstuffed cupboards where buyers might peek, and keep on top of bins and pet bowls to avoid unwanted smells.
For a busy day of viewings booked one after the other, fill the kitchen sink with ice and pack it with reusable glass bottles of water to keep your buyers refreshed and hydrated.
We see this all the time on summer viewings - when a home feels airy and bright, buyers always rave about it and start thinking about the prospect of moving in.
ORGANIC SUMMER STYLE & BIOPHILIC DESIGN
There's nothing like a dash of nature to bring life to your home and viewings. You can choose the organic route with seasonal fruits and flowers, or use biophilic design with art and textiles.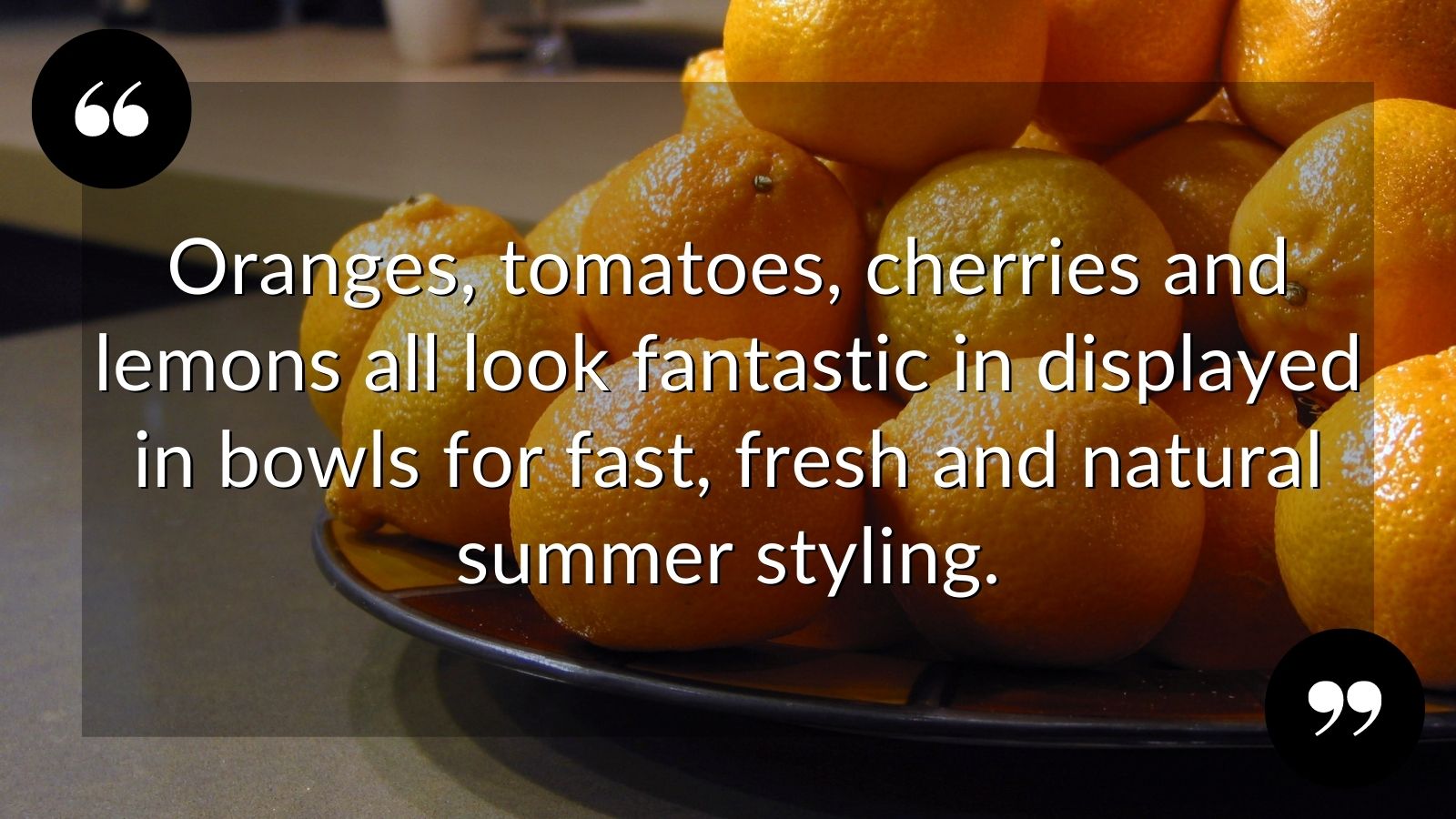 A dish of tomatoes on a worktop, a herb garden in the kitchen window, or a bowl of cherries, tangerines or lemons on a table all look great as they burst with summer magic.
Head to your local florist for some cut summer stems for their natural scent and a pop of colour.
Even the smallest house plants add life to any room, but if you really don't trust yourself to keep them alive, add some plant-patterned art, cushion covers or wallpaper.
As humans, we're hardwired to be surrounded by the natural world, so play into that primal instinct: it's proven to make people feel happier, calmer, and in just the right place - the perfect setup for viewings!
SUMMER HOME ACCESSORIES
They say the devil is in the detail, and peppering your home with touches of summer style can create a timely and on-trend look for viewings and photos.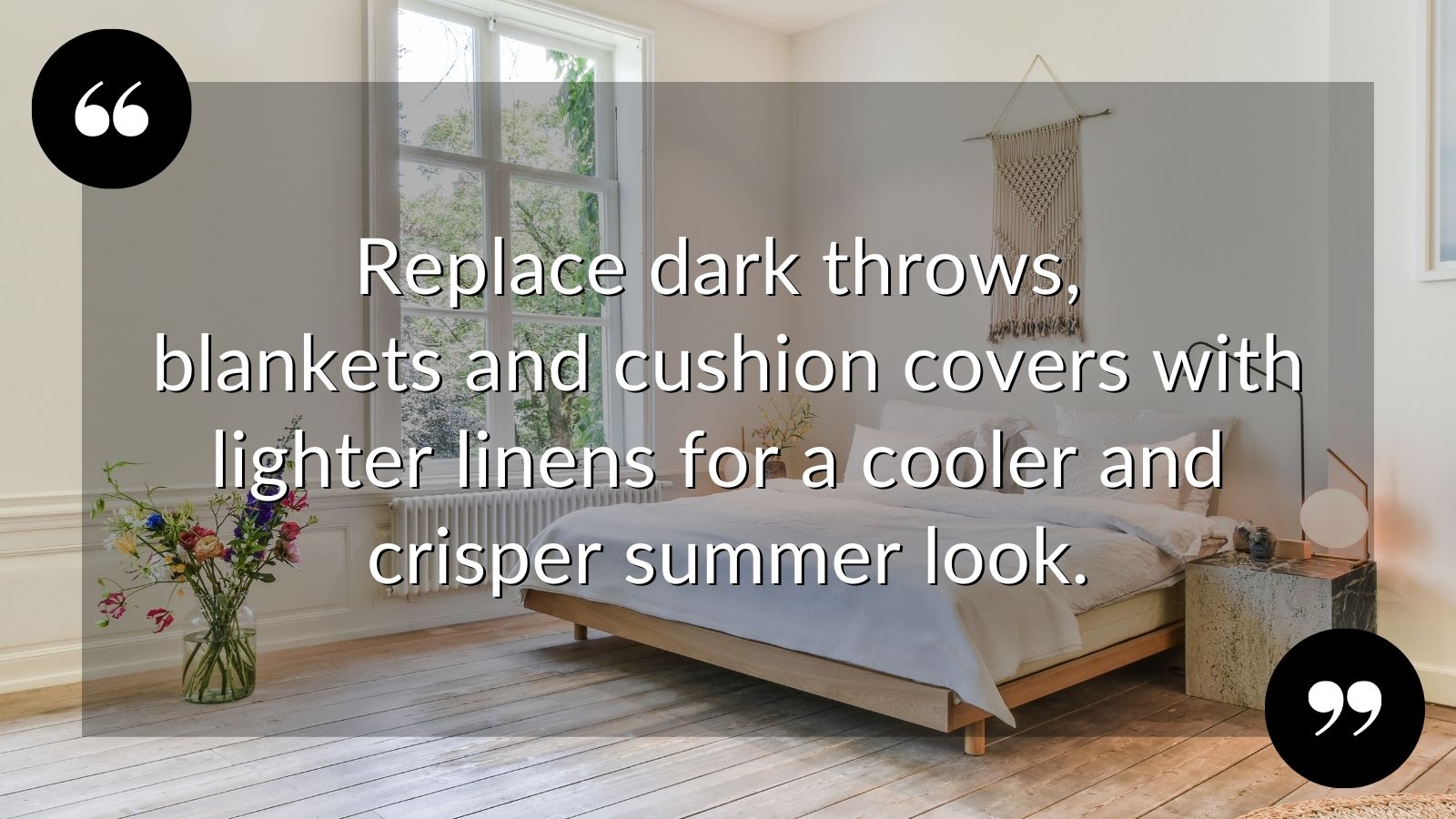 Replace dark and wintery throws, blankets, bedding and cushion covers with lighter cottons and linens for a cooler and crisper feel.
Got a blank or dark wall? Add a summery print, painting or picture to bring it to life - think oceans, meadows, and outdoor scenes. Abstract or figurative - just make it bold and beautiful.
Capture an outside view on an inside wall with a gleaming mirror, and use reflective surfaces like glass and metal to reflect the light around a room, from fruit bowls to vases to drinks decanters.
It's astonishing how a few little tricks here and there can not only give any room a fresh new look, but also maximise the sense of natural daylight in every corner of your home.
SUMMER GARDENS & BALCONIES
Summer is the perfect season to fill your garden or balcony with beautiful colours. Stylists use furniture, plants and accessories to create those valuable al fresco vibes, even when lawns turn brown!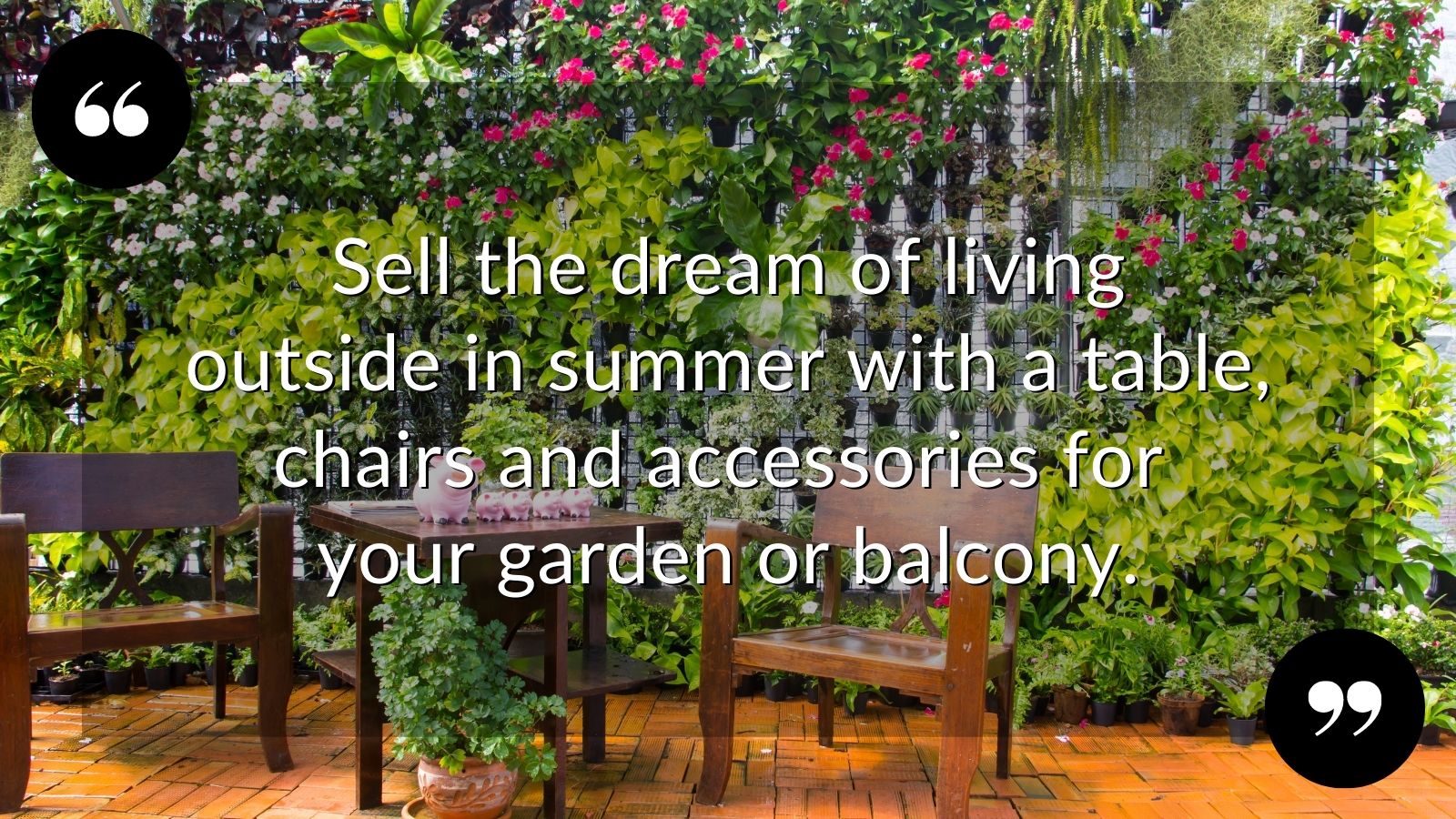 Sell the experience of living outside with a table and chairs that fit comfortably into the available space (and lay it out with plates, glasses and napkins for days with consecutive viewings).
For permanent, low-maintenance table staging, group ceramics or small plants in threes that you can leave out all the time.
Invite the birds and the bees with plants for pollinators, a hanging feeder or bee brick to animate your garden and encourage biodiversity.
Add depth and interest with an outdoor mirror, or go for an eye-catching final flourish with modern garden art and sculptures.
Still trying to figure out where to start? You'll find hundreds of ideas and images on Pinterest for almost every style of outdoor space, so head on over for all the inspiration you need.
What's your next step?
If you want to sell your home this summer, why not get in touch for a chat about the property market in Cardiff and the demand for homes like yours.
Call us on 02920 310555 or drop us a line at info@harryharper.co.uk to speak with one of our team - we'd love to hear about your plans and help you make them happen.