Not every part of your home is created equal, and some have a quantifiably higher value than others.
At the same time, there are those unique and saleable qualities that are less easy to put a figure on, but nonetheless play a vital role in securing a buyer.
Different spaces require a different approach, so we've divided this blog into expert tips for:
Living rooms
Kitchens
Bedrooms
Bathrooms
Gardens and outside
So let's take a look at what buyers are looking for in each of these areas. When we're done, you'll be able to identify the most valuable and saleable parts of your home so you can stay ahead of the market whenever you come to sell.
LOVEABLE LIVING ROOMS
Hanging out with friends, curling up with Netflix, working from home in peace… Living rooms are often deal-breakers for buyers seeking that magical combination of space, light and cosiness.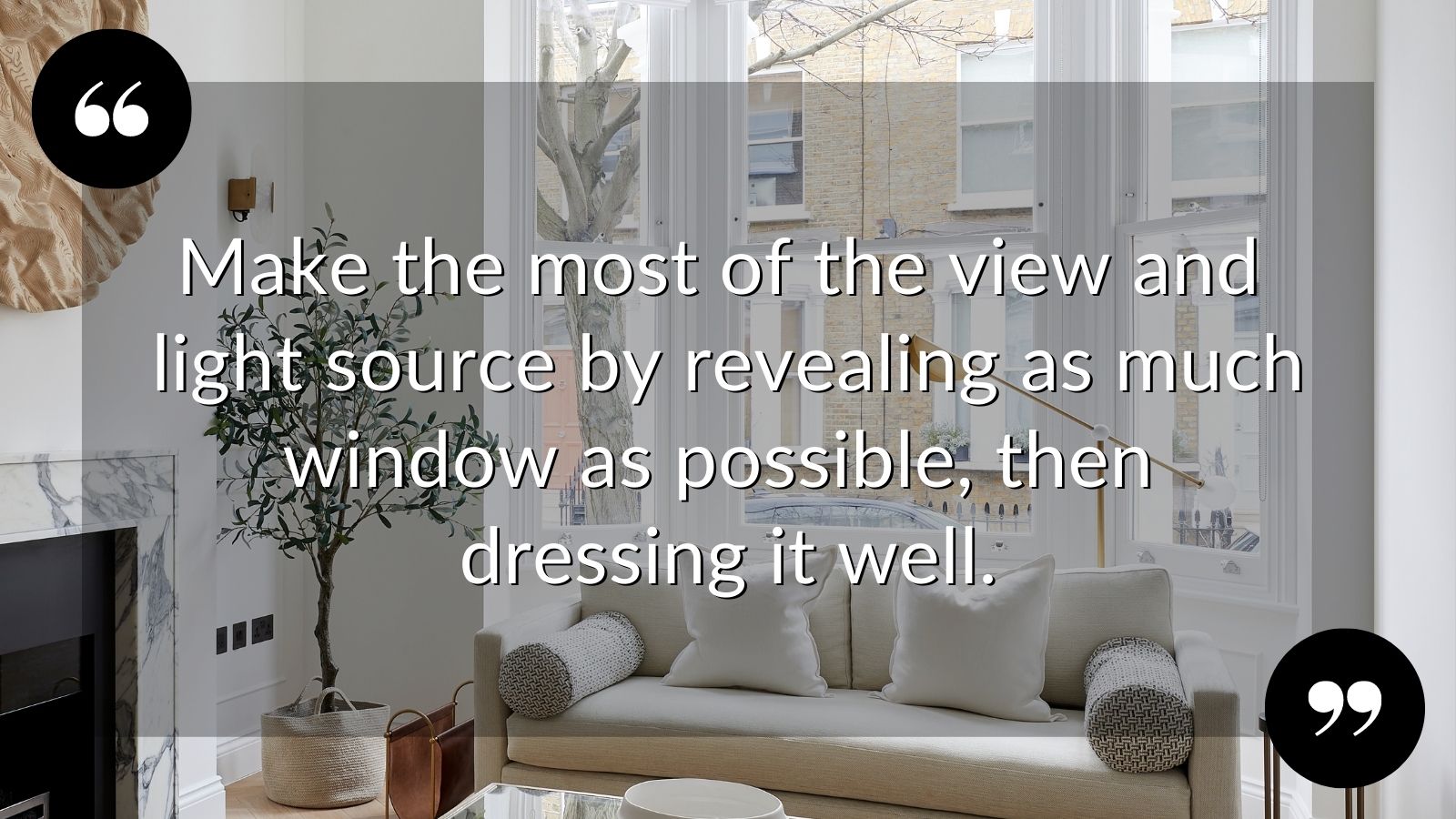 So how do you create that for a lounge, dining room or study?
Make the most of the view and light source by revealing as much of the windows as possible and then dressing them well.
Create a focal point to ground the room's purpose, whether it's an architectural feature, an item of furniture, or an arresting picture or accessory.
Open up sightlines and remove clutter (including furniture that's too large or unnecessary) to make it easy for buyers to explore without bumping into things.
For some finishing touches, add some comfy textiles and a few well-chosen accessories in natural materials like ceramic, wood, stone and metal - they go with any style and elevate any room.
COOK-WORTHY KITCHENS
Kitchens are hands down the area with the greatest concentration of value, from an open-plan corner, to a separate galley, to a central domestic hub.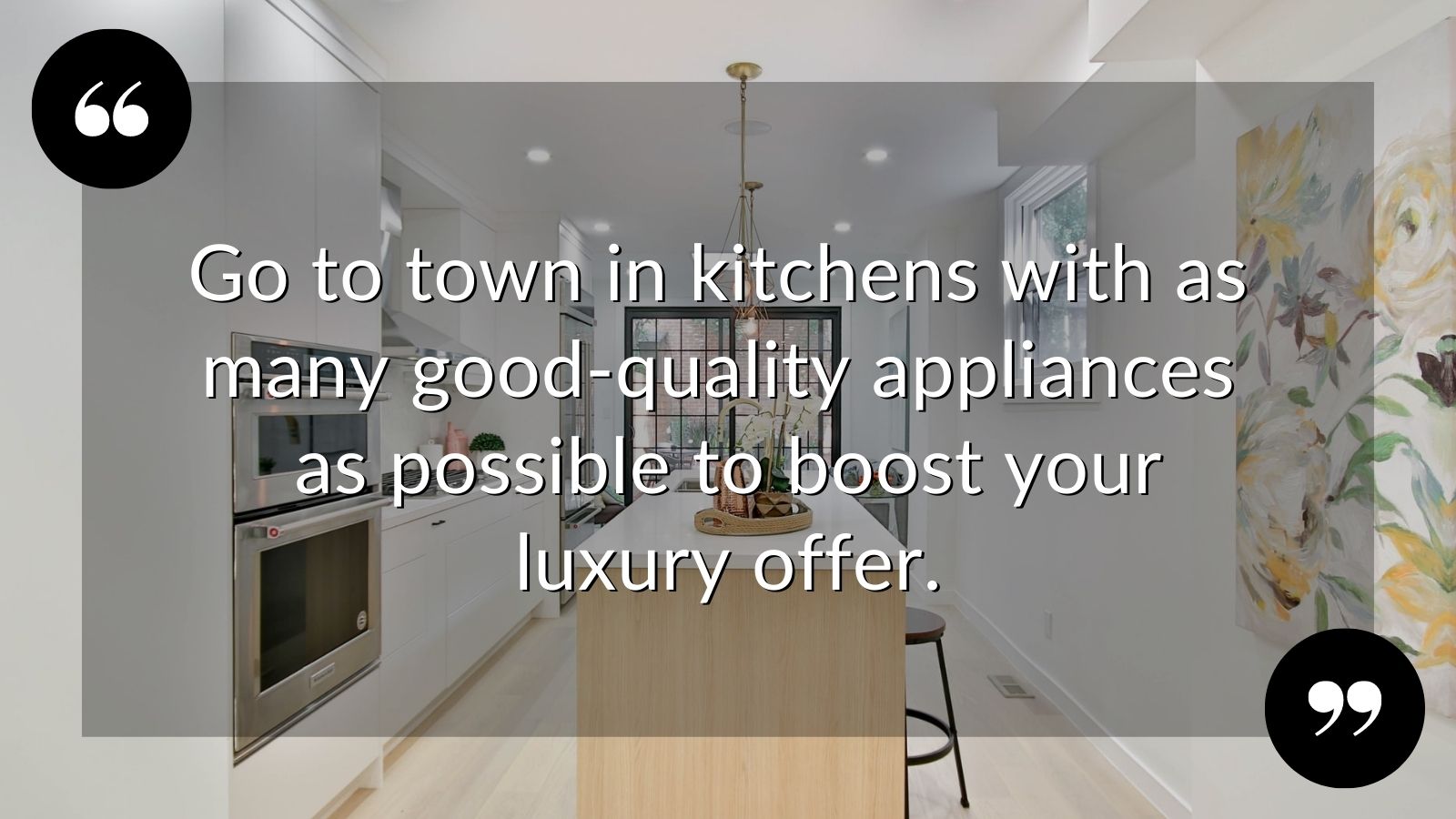 So it's worth going to town on the fittings and including as many appliances as possible from respected, high-quality brands to boost the lux factor.
Ensure ample cupboards and shelves to easily swallow cookware, crockery and comestibles - your kitchen needs to look like it's taking life in its stride.
Make room for a dishwasher: even a tiny kitchen in a first-time-buyer home can usually fit a well-designed half-size model.
Go for the largest fridge possible in a family home: ideally an American-style side-by-side with water and ice on tap
Keep only your best-looking gadgets on show, and upgrade tired-looking worktops for brand-new surfaces: it makes a world of difference.
If you're only going to invest in one room at your home, your kitchen is where you're likely to achieve the single biggest uplift in value. Want to turn yours into a magnet for buyers? Call us on 02920 310555 for a friendly chat.
SLEEPING SANCTUARIES
Although bedrooms aren't usually the most feature-rich rooms in a home, buyers still want plenty from them. And when you create a relaxing space to escape, wind down and wake up, you'll play right into their desires!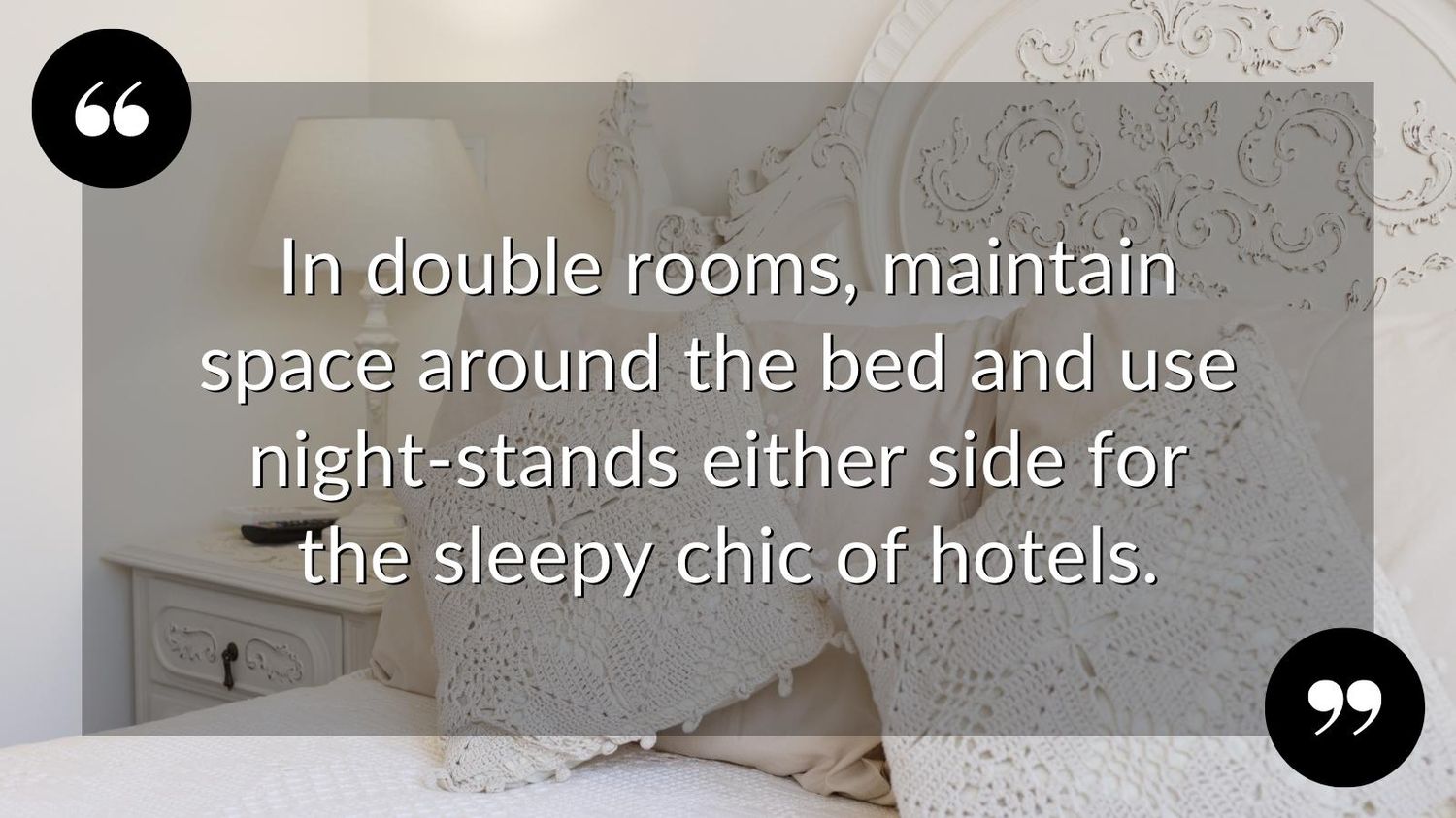 Wherever possible, and particularly in double rooms, maintain space around the bed and use nightstands on either side for hotel styling and perfect feng-shui.
Instead of brightly coloured walls, opt for romantic, sumptuous or muted tones to create the sense of a peaceful sanctuary.
Use textiles like rugs, curtains and cushions to warm the acoustic and bring on the boudoir. Moroccan, modern, minimal… your choice.
As a final point, remember that when it comes to getting the highest price for your home, there's no such thing as a spare room. So give every bedroom a purpose, even if you're not using them all.
BLISSFUL BATHROOMS
Bathrooms are another high-value area where buyers focus on the fittings, rather than just the space, so turning up the luxury can really pay dividends.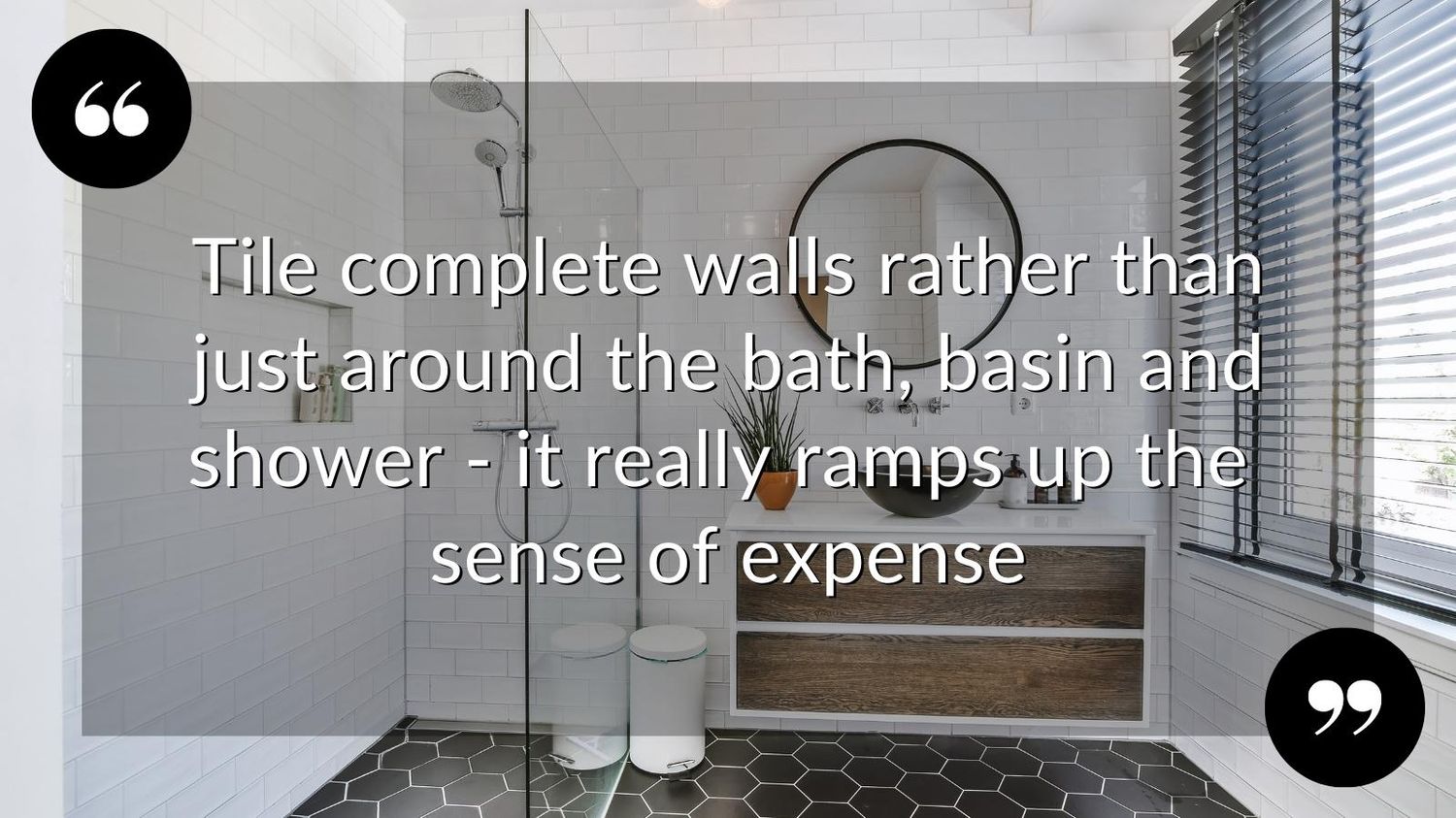 Pair white porcelain with high-quality taps in a metal finish for a universal and timeless appeal - avoid faddy colours for permanent fixtures.
Invest in an expensive and powerful shower with strong water pressure and thermostatic control for even temperatures and an invigorating experience.
Tile complete walls rather than just around the bath, basin and shower - it really increases the sense of expense, and unites the room as a complete design.
Add storage to hide all your potions and pills: think mirrored medicine cabinet, vanity cupboard under the basin, or a tall freestanding locker.
To complete the sumptuous spa-like aesthetic, accessorise with fluffy new towels and robes to soak up any echoes, and swap that Carex bottle for a posh pump soap from the likes of Aesop or Jo Malone.
GORGEOUS GARDENS & OUTSIDE INFLUENCES
Although outside space is a supremely high-value commodity, it's often a home's outside appearance that provides the initial hook and sets the tone for viewings, so both have a vital role.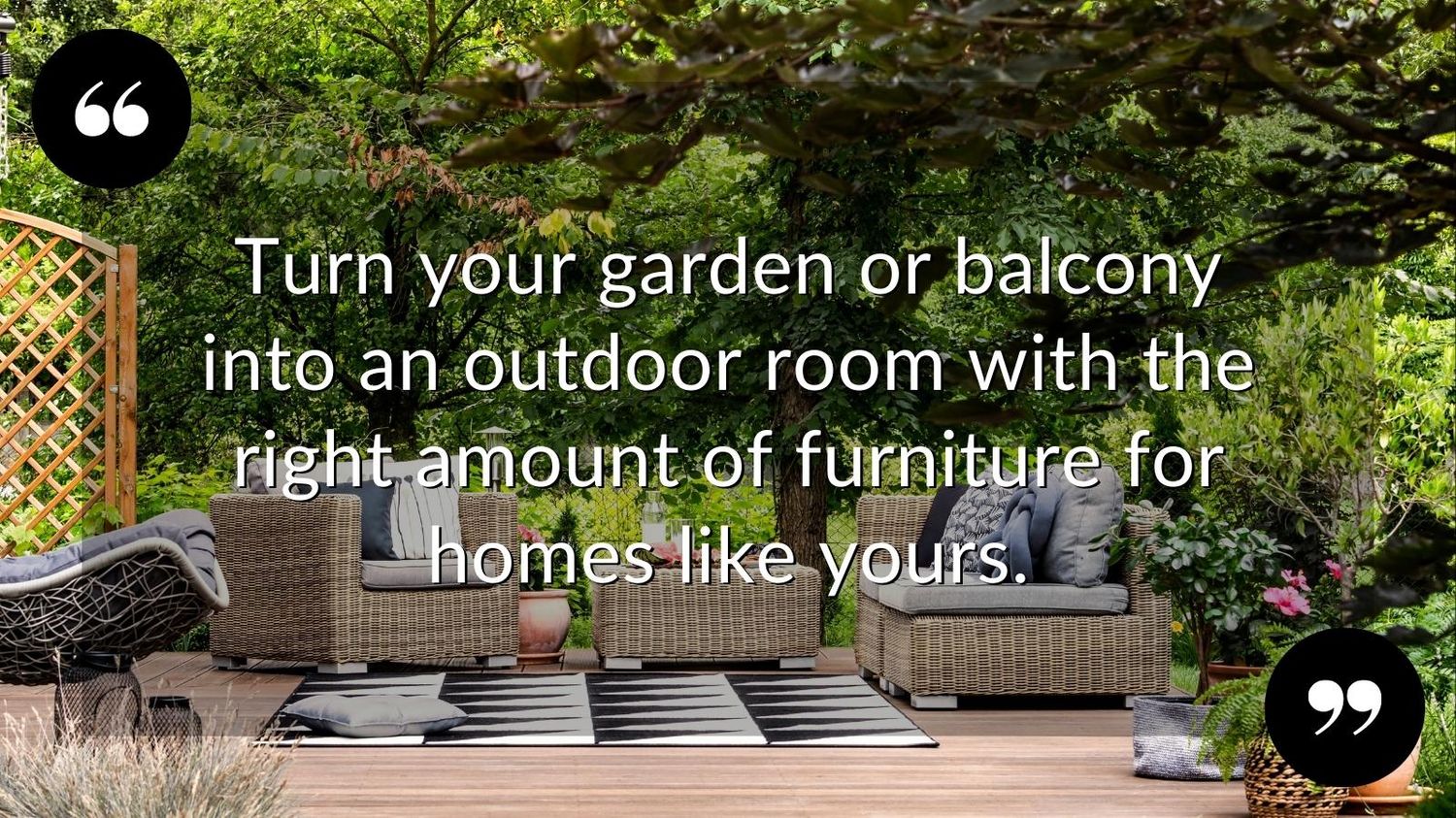 Turn your garden or balcony into an extension of your home by styling it as a room outdoors with appropriate-sized furniture for the space and enough seats for the household.
Jet wash paths, patios and decking; trim and weed grass; clear away junk and clutter; and welcome viewers with blooming seasonal flowers spilling from pots and beds.
Check gutters for blockages and roofs for holes; refresh tired or chipped paintwork; repair cracks in mortar and render; polish your front-door furniture.
As the only part of your home that buyers check out before, during and after a viewing, the outside needs to stand up to scrutiny. When it looks the part, it breeds the confidence to make an offer.
What's your next step?
Every time we see a property in Cardiff, we notice how each one has its own special qualities that deserve the chance to shine.
We'd love to put your home in the spotlight if you're planning to move, so call us on 02920 310555 or email us at info@harryharper.co.uk for a friendly chat about finding your perfect buyer and getting the best price.