Imagine if your child was already financially independent by the age of 25. How proud would that make you feel?
With the UK's massive housing shortage, rents are being pushed higher and higher. This means more private landlords are urgently needed, and buy-to-let is the ideal business to begin at a young age.
Your child can buy a property as soon as they turn 18, and by starting with low-value, high-yield homes, they can slash the costs of getting going and earn excellent short-term returns to reinvest.
Whether or not you're an experienced landlord yourself, you can help your child begin their rental investment journey towards a happy and successful life - surely every parent's dream.
With that in mind, this week's blog is packed with tips for supporting your child to save up, secure their first rental property, and build their own successful buy-to-let business for a solid financial future.
HELPING YOUR CHILD SAVE A DEPOSIT
The Bank of Mum & Dad has become the only way many first-time buyers can get on the property ladder, but there are various ways you can give your child a helping hand.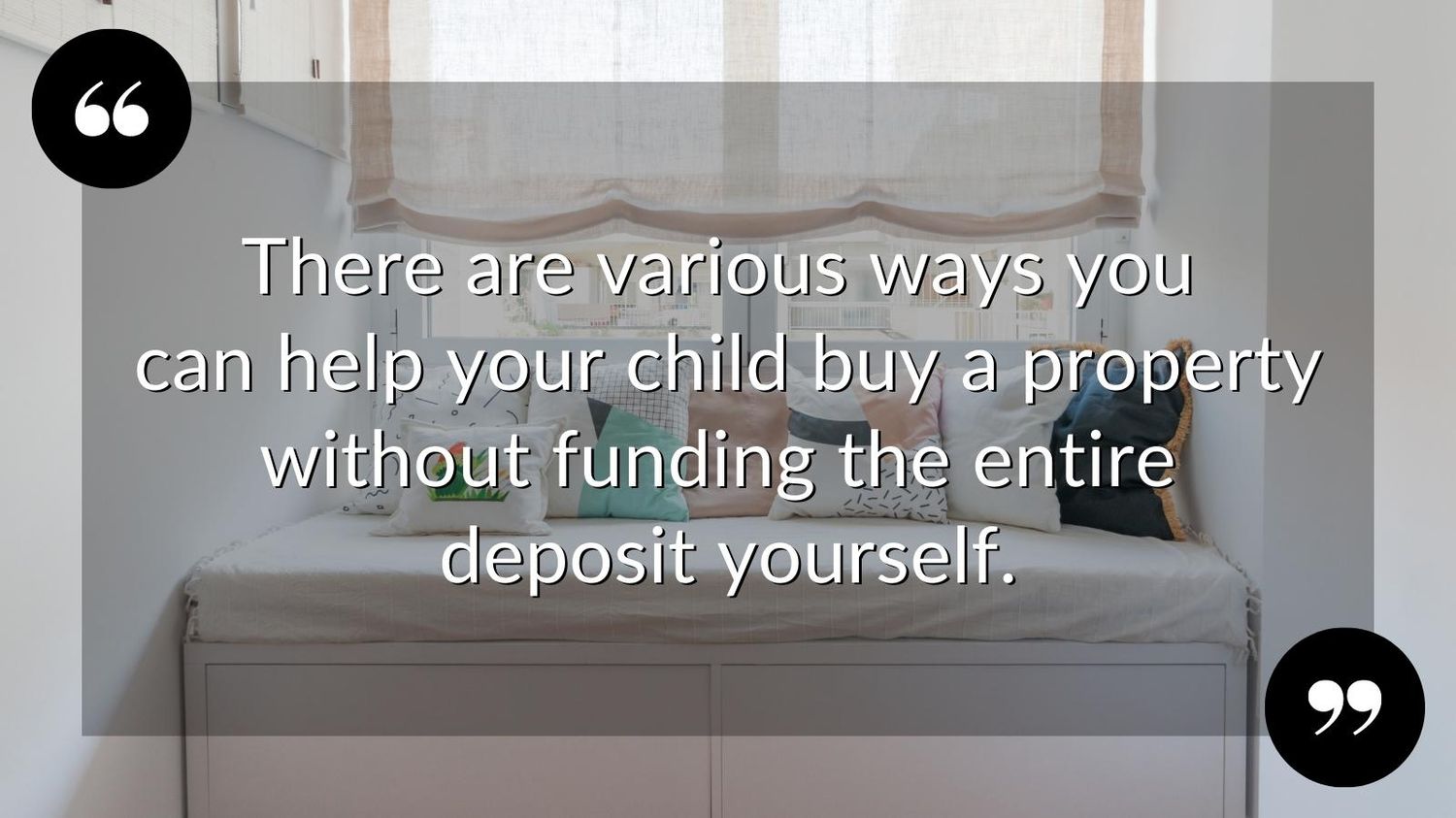 The most obvious way is to simply gift them the entire deposit, but it's not the only solution.
You could let them live at home with you, and agree that they pay all the money they save on rent into a savings account to build up a deposit.
Or you could match-fund their savings pound-for-pound to give them an extra incentive to save, using either your savings or the equity in your home.
As well as helping your children into property ownership, incentivising them to save and seeing the rewards will give them valuable skills in financial management that they can use forever.
A BUY-TO-LET EXAMPLE TO MODEL
While buy-to-let is much better viewed as a long-term investment strategy, there are short-term ways to get to the first 2 or 3 properties that can set your child up for life.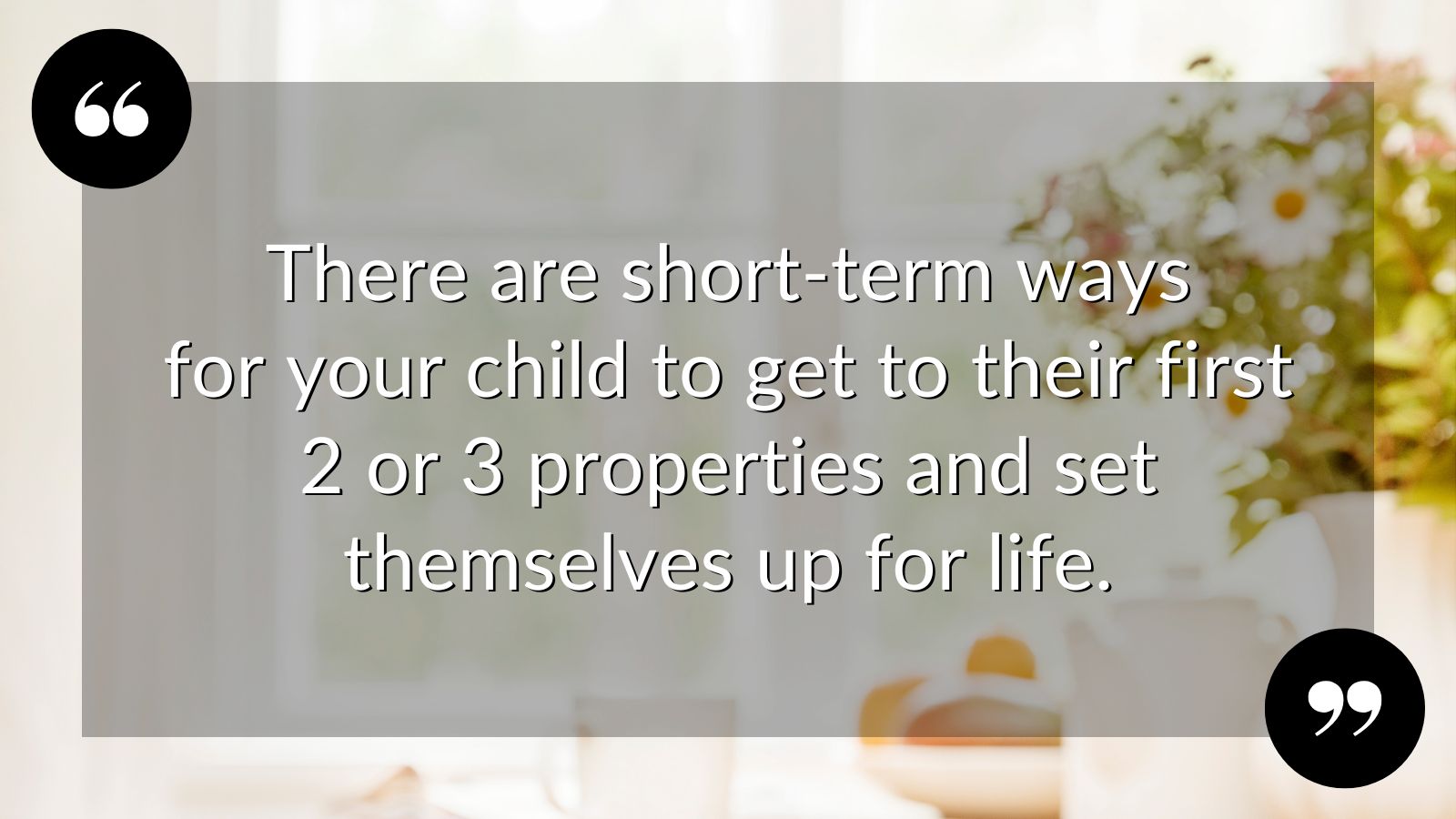 The key is to look at yields rather than capital growth to begin, and the areas of Scotland, Wales and North East England that currently offer yields of around 9% are a great way to build up a savings pot for the next purchase.
Assume a property price of £80,000 with a 25% deposit of £20,000, meaning a mortgage of £60,000 with repayments of £257 on a 35-year term at an interest rate of 5.14%.
An initial yield of 9% would produce a monthly rental income of £600, giving a gross profit of £343.
After buildings & contents insurance, annual safety checks, agency fees and income tax, that should leave at least £250 per month net. That's £3,000 per year, even without any increase in rental values.
Put all of it into a savings account or ISA to start saving up for the deposit and stamp duty supplement on the next property - commit to not touching it for any other purpose.
Assuming a similar value when it comes to buying a home, this time with a 95% mortgage, there should be enough in the pot to cover all the buying costs after just three years.
Remember that we're only talking in the short term here. You can change the house prices, yields, mortgage terms and locations that work for you, but that's a pretty solid plan for using buy-to-let to speed up the process of owning more than one property.
BECOMING A LANDLORD BEFORE OWNING A HOME
Owning our own home is a top priority for us Brits, but depending on their circumstances, your child might be better off buying their first property as a rental investment. Here's why.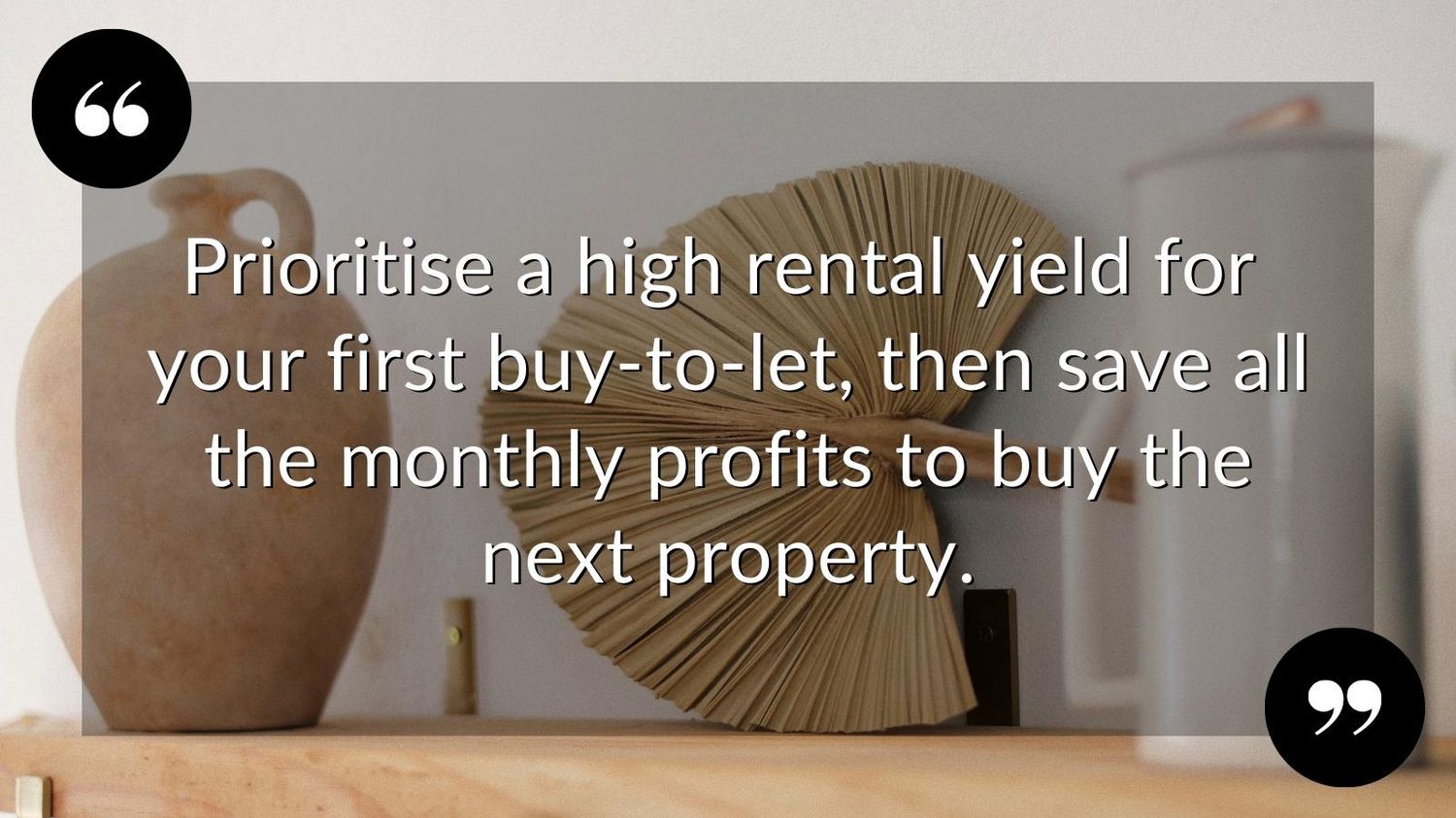 They can avoid the second-home stamp duty supplement if they don't already own a home, which means those costs can go towards the 25% deposit needed for buy-to-let mortgages.
The rental income can then be used to pay for the deposit and stamp duty supplement on the next property, rather than having to be saved from a regular salary.
To boost their buying power for an even better first home, your child could combine their rental income with additional savings.
So while home ownership is certainly a dream worth holding onto, becoming a landlord first could prove a faster route to a secure financial future.
STARTING OUT AS A LIVE-IN LANDLORD
If you have a child at university who's renting in a house share, you could flip the idea on its head and help them buy a property to live in as a landlord with other students as lodgers.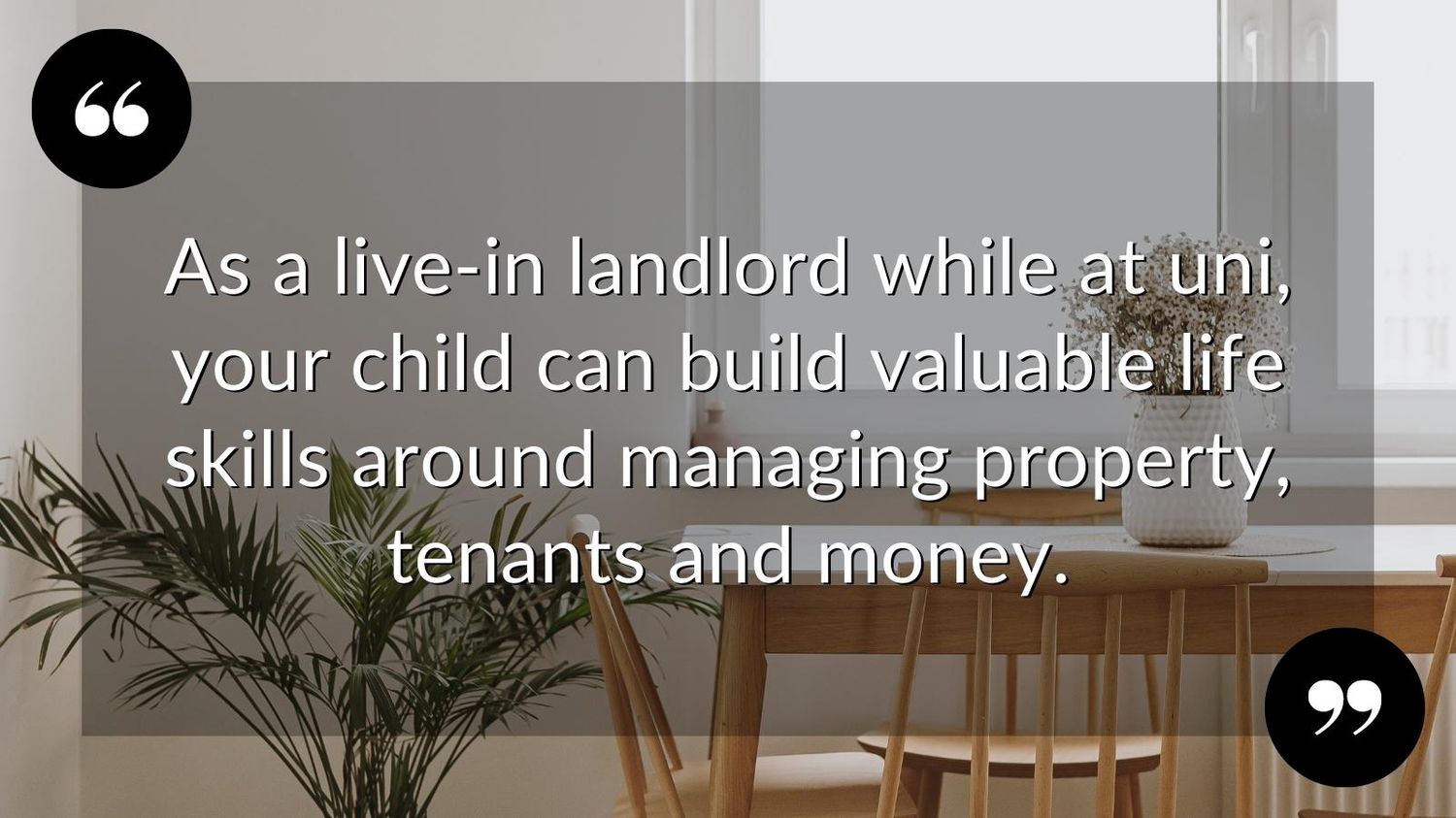 A University Mortgage, also known as a Student Mortgage, allows students to buy a home to live in and have lodgers, with their parents' home or savings acting as security.
Your child can live with their chosen friends in a sociable environment while also learning valuable life skills like managing a property, emergencies, noise, maintenance and budgeting.
They can save for another property by putting away the rental income, the first £7,500 of which is tax-free each year under the government's Rent a Room scheme.
So as well as providing them with a home, starting out as a live-in landlord can teach your child how the property market works for both sales and lettings.
INSPIRATIONAL PEOPLE TO FOLLOW
As well as great entertainment and distraction, social media has a remarkable amount of information and inspiration about becoming a landlord. Some of the best we've come across include: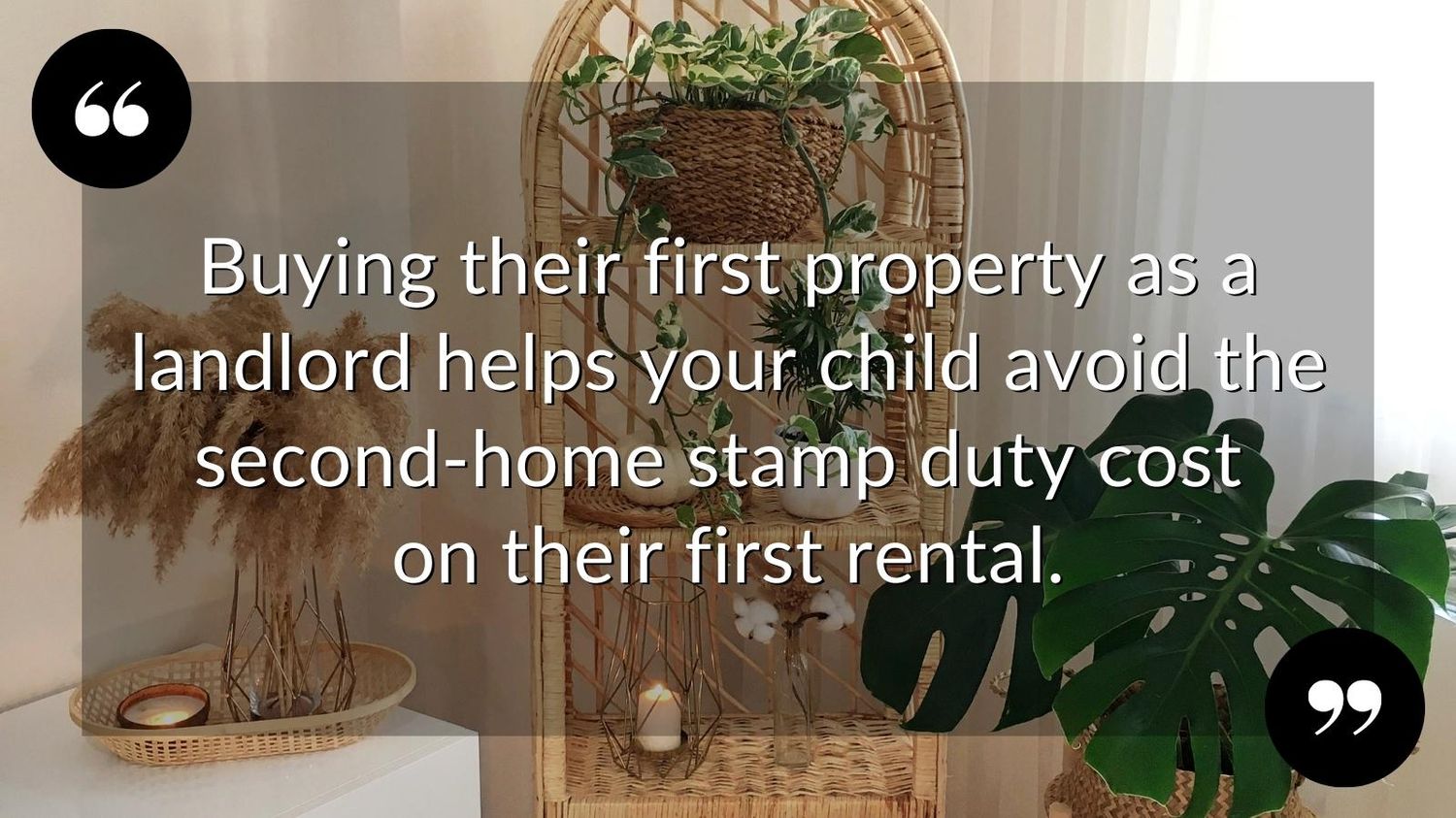 James Coupland: he was renting with other students when he realised he could become an investor instead. He bought his first property at 25 and now runs a property investment course.
TikTok Influencers: many young landlords share their strategies to encourage and inspire others to follow suit, often using the hashtag #propertytok.
Martin Lewis: a great source of independent advice on all things money, including some excellent tips on where to save cash for the best returns and ease of access.
With so many young people feeling they'll never own a property, it's all about showing them that it is possible. And as soon as your child starts following investors and experts, the platforms will feed them more similar content to plant the seed of becoming a successful landlord.
What's your next step?
If you're unsure about any of this and want to talk to a real person about becoming a landlord on Cardiff or anywhere else, why not get in touch?
We'd love to answer your questions and help your child begin their journey as a property investor, so call us on 02920 310555 or email us at info@harryharper.co.uk to set up a time to chat.