Having a letting agent who fills you with confidence is an essential part of being a landlord, whether you're an old hand or just starting out.
But how do you choose who to work with when you've got no idea what an agent is really like until you've given them your keys? Well, there are some tell-tale signs that make it easy to spot  the best letting agents, including:
Expertise
Enthusiasm
Integrity
Attention to detail
Competence
These are the star qualities to look for, and in this week's blog we explore them in more detail so you can pick the best letting agent for you and build a relationship to last for many years.
SPOT THE PROS FROM THE CONS
While being professional and experienced doesn't always translate to high performance, it is the essential foundation of a letting agent you can have faith in. So use the following five must-haves to build your shortlist.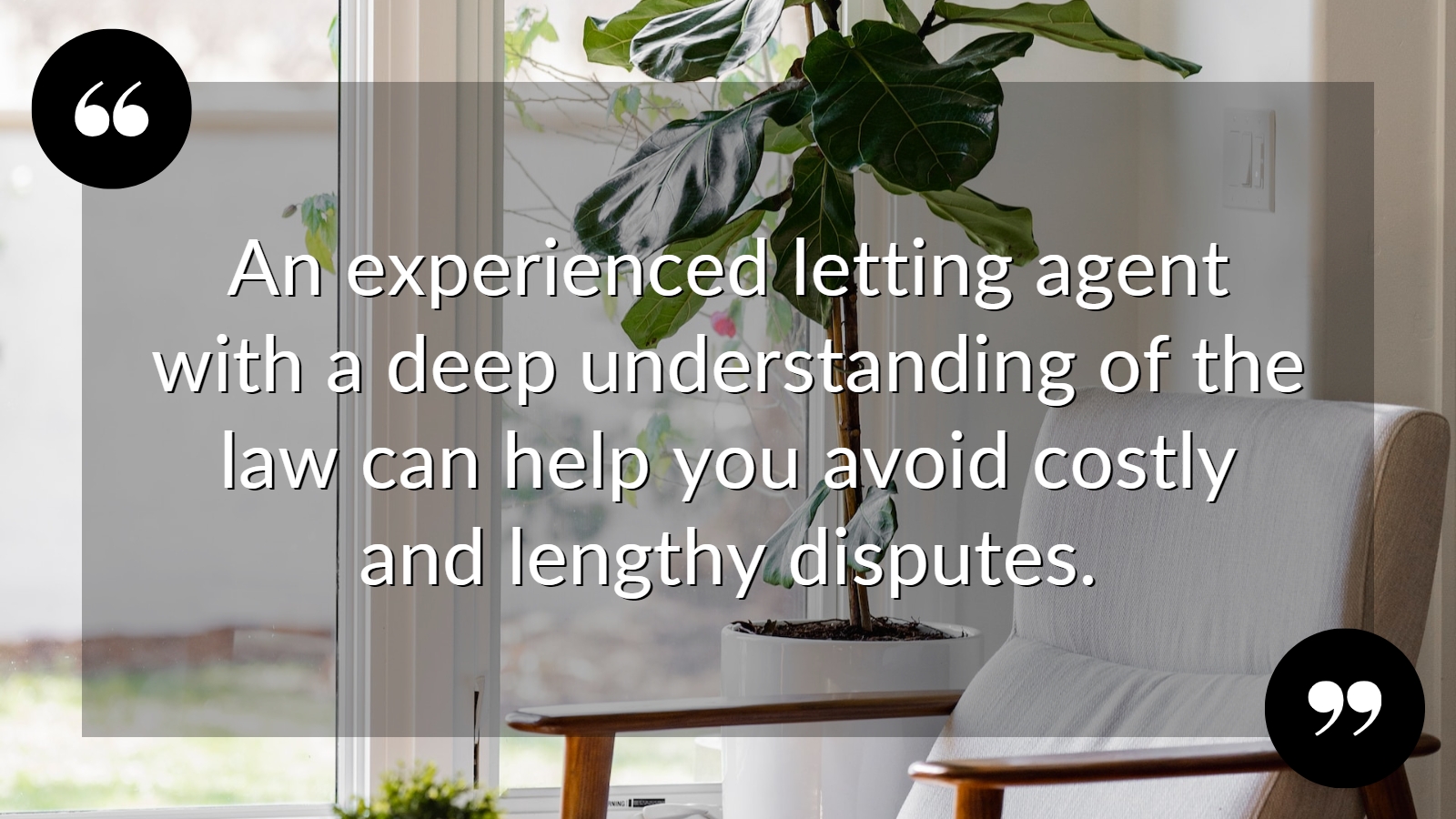 A modern, well-functioning website and an active presence on social media to showcase your property in multiple ways.
Homes listed on the major property portals using price strategies to maximise your audience and generate the most interest.
Engaging and upbeat descriptions with high-quality photographs that inspire tenants to book a viewing.
In-depth knowledge of the local market and ever-changing lettings law to help you avoid unnecessary, costly and lengthy disputes.
Pride in their appearance - from a t-shirt and chinos to a suit and tie, making an effort shows they mean business.
The question to ask yourself is: what's the point in accepting anything less? We don't think you should, and using an agent with all of these sorted is a great way to get set for success.
LOOK FOR A RAY OF SUNSHINE
You don't have to wait to give your property to a letting agent to find out whether they've got a positive attitude. Before making your choice, look out for things like: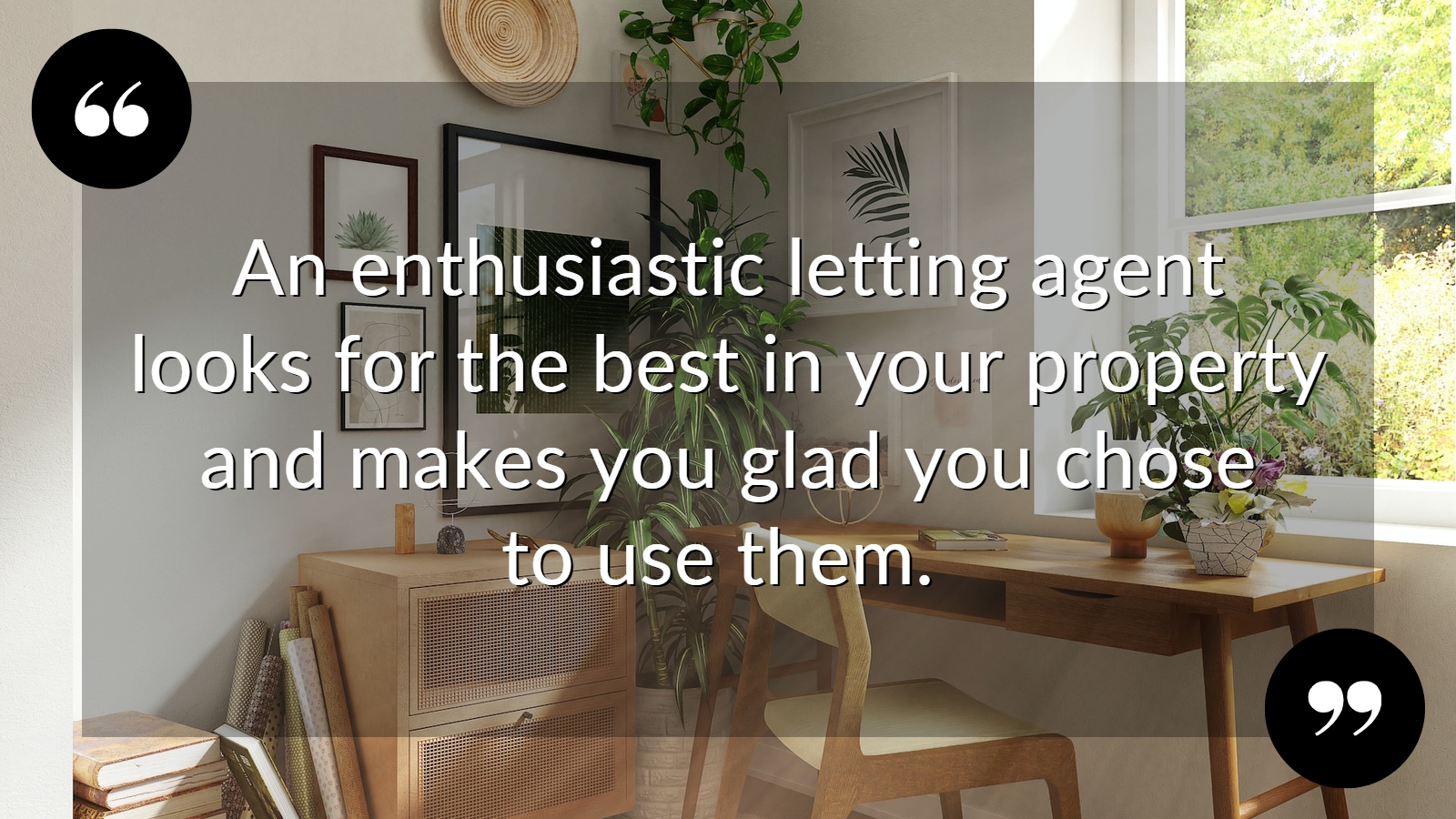 the way they react to your property, point out the features that light them up and talk about the perfect tenant and how to find them.
their phone or email manner when you book a valuation. You could also pose as a tenant and enquire about a property - how do they come across?
your feelings about the prospect of them being your letting agent: are you filled with excitement and confidence, or do you feel like just another number?
Enthusiasm is like sunshine and totally infectious: if your letting agent is enthusiastic about your property and towards their customers, it gives you a lift, rubs off on tenants, and makes everything more enjoyable.
TACKLE TRUST ISSUES
Trust is earned when people do what they say they'll do and exceed expectations. The same is true for letting agents, and there are lots of little clues that help you gauge their integrity before committing to work with them. Do they: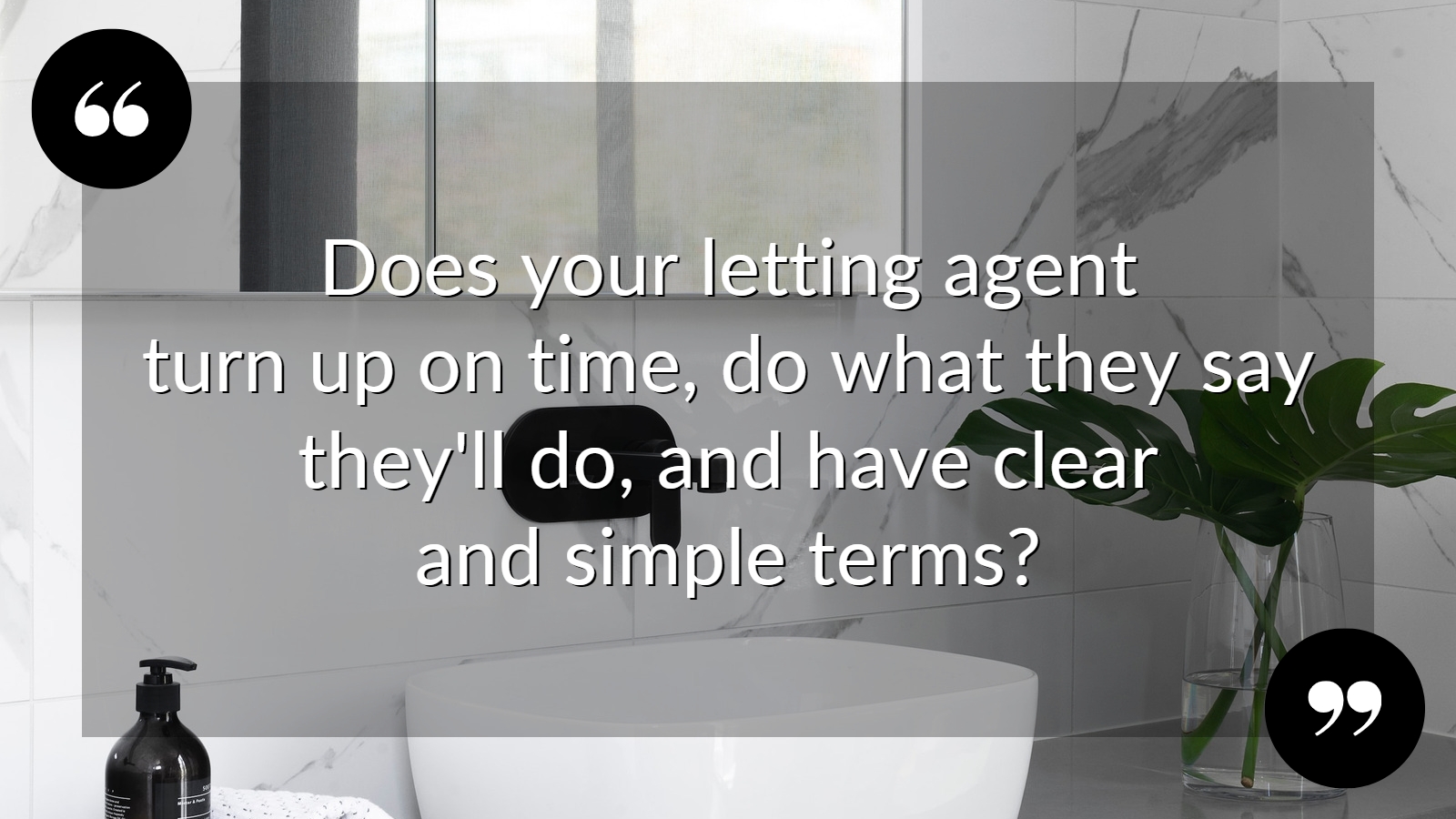 turn up on time for the valuation, or call you with plenty of notice if they're delayed?
confirm their valuation and terms of business in writing in the timeframe they promised.
spend their time criticising other local letting agents in an attempt to win your business, or concentrate on your goals and how they can help you reach them?
It all comes down to having an agent who leaves you comfortable and confident at every turn, and their actions speak volumes in showing you their true character.
AVOID A COMEDY OF ERRORS
Getting things right and being thorough costs nothing at all. And when your letting agent pays attention to detail, it makes a world of difference to who ends up living at your property and how profitable it is. So look at things like their: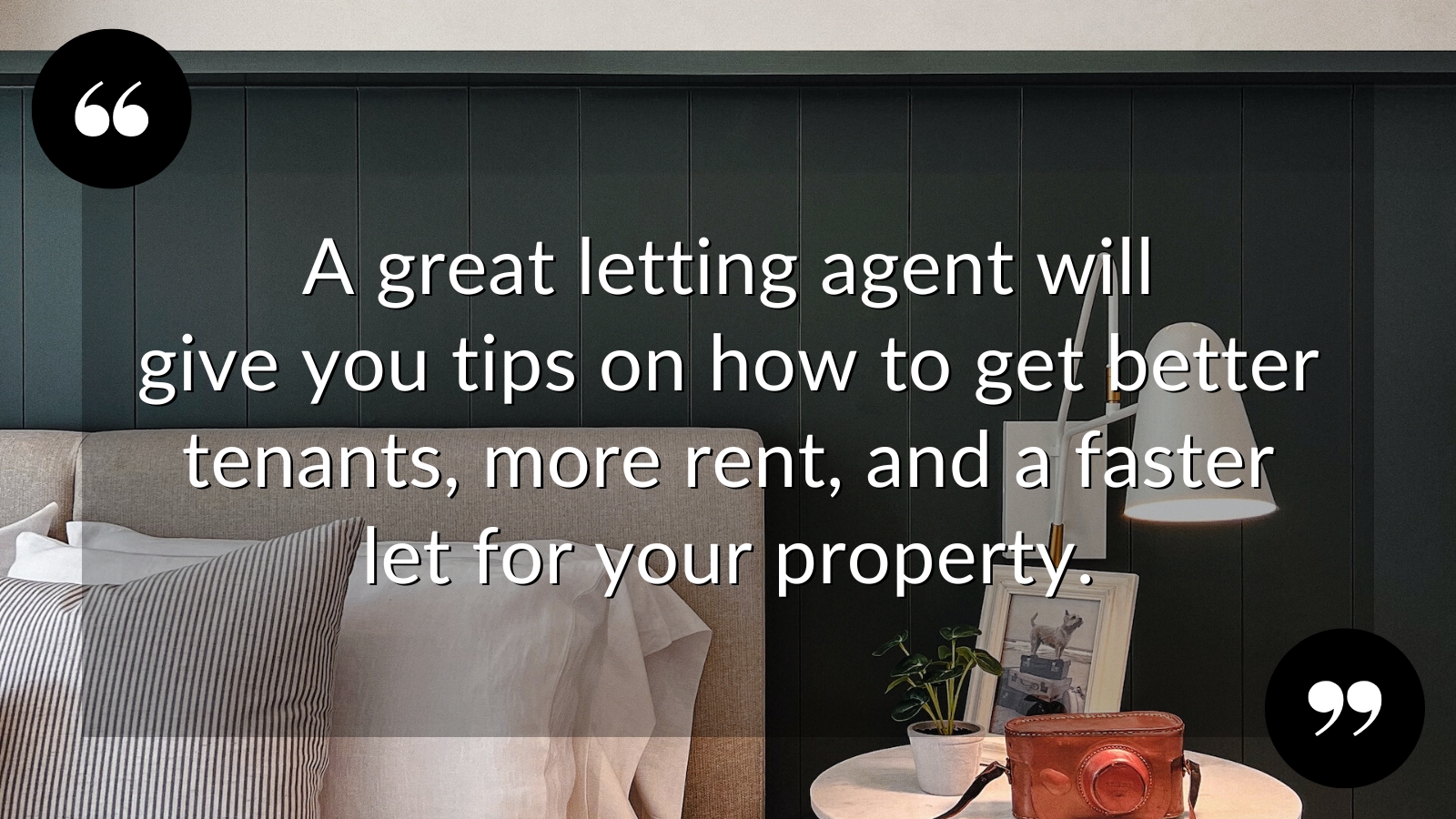 letters and contracts - are they clear and easy to understand, or are they difficult to read and full of spelling mistakes?
process for referencing, inventories and check-ins - how do they get you the best tenants and protect you in case of disputes?
presentation advice - do they look for opportunities at your property to improve your income and increase the value?
Airtight admin and enlightening advice set the good letting agents apart, so don't be scared to ask them how they handle things behind the scenes to get the full picture.
QUESTION CAPABILITIES
The dictionary definition of competence is "the ability to do something successfully or efficiently". For letting agents, that comes down to the way they're set up for things like: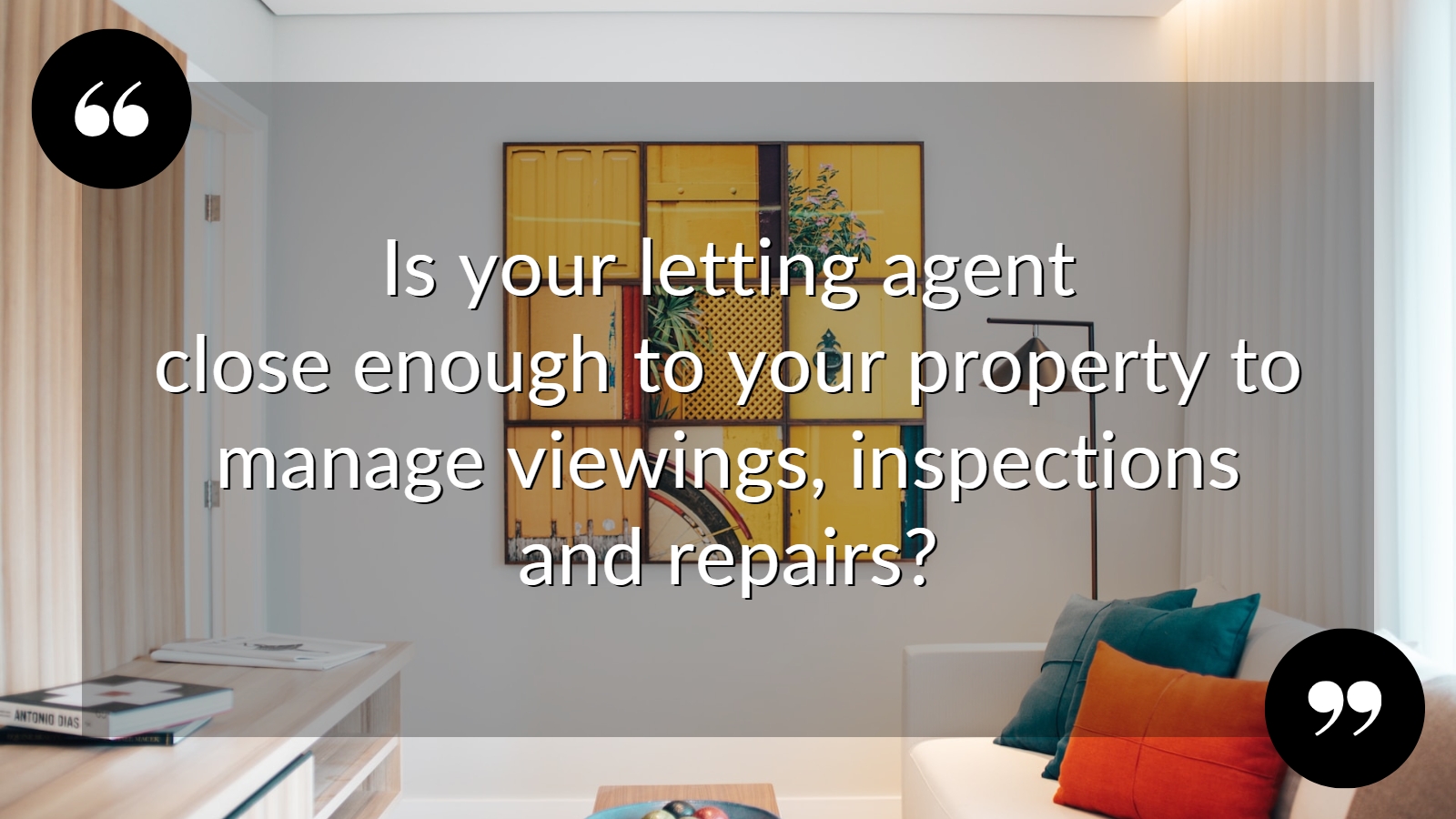 ensuring that all your safety inspections and certificates for electrics, gas, smoke alarms and energy efficiency are kept up to date and in line with the law.
handling inventories, security deposits, renewals, rent reviews, serving notice and disputes.
caring for your property with a circle of reputable contractors to deal swiftly with maintenance, repairs and emergencies.
Finally, check how far your letting agent is from your property. From viewings to move-ins and mid-tenancy inspections, they need to be on hand when it counts to be efficient and effective.
Are you looking for a letting agent in Cardiff?
Then we'd love you to put us to the test!
Call us on 02920 310555 or email us at info@harryharper.co.uk to talk about your rental property and your landlord goals - we could be the perfect match!